While most businesses still view wearable computers as little more than toys, healthcare has embraced them. Check out these interesting examples.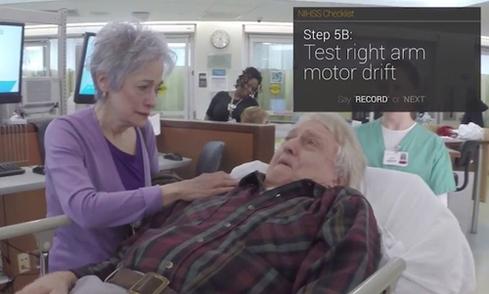 Recovery and therapy
After surgery, you often face a recovery period that involves physical therapy. Along comes Google Glass again, this time with an app from a company called Wearable Intelligence. The app guides a therapist through a specific set of exercises for a specific patient, with exact instructions on such things as amount of flexion and limb rotation. The app also uses the camera to record video of the exercise, and even gives a check mark "OK" when all steps have been accomplished. This should help reduce misapplied therapies, and help new therapists rapidly gain the right skill sets.
Image credit: wearableintelligence.com