Along with GM, these innovators are finding ways to improve the basics of modern transportation.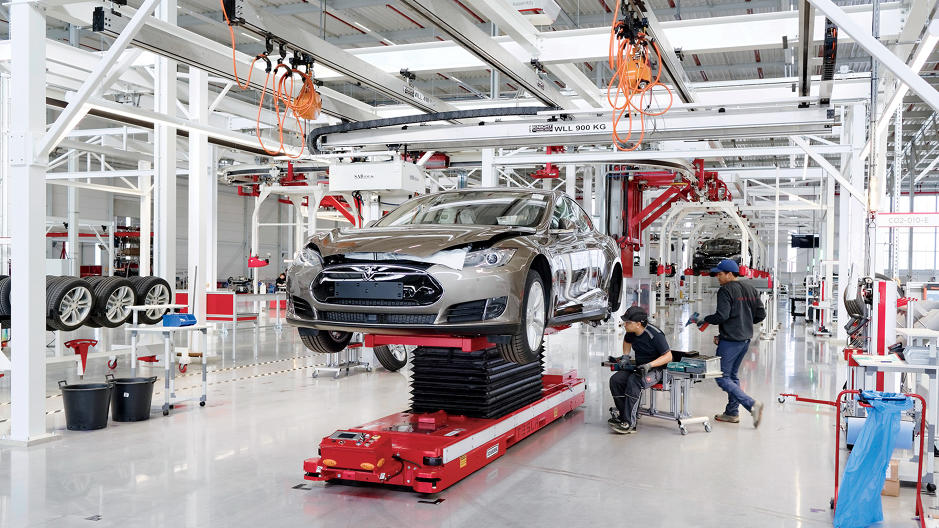 OLD-GUARD CAR MANUFACTURERS
Audi: In 2015, started test-driving an AI-laden prototype nicknamed "Jack" that lets drivers easily switch to autonomous mode via buttons on the wheel
BMW: Has promised an entirely autonomous car called iNext by 2021; BMW's ReachNow car-sharing service launched in April in Seattle and expanded to Portland, Oregon, in September
Ford: Announced plans for fully autonomous car with no pedals or steering wheel by 2021; recently invested $75 million in California laser-sensor company Velodyne; bought San Francisco–based private bus service Chariot and plans to expand it
Volvo: Forged partnerships with Microsoft (will incorporate HoloLens augmented-reality technology into its cars) and Uber (which is planning to use Volvos as part of its self-driving test fleet in Pittsburgh); teamed up with safety-system-maker Autoliv to set up a new company focused on autonomous-driving software
TECH GIANTS
Alphabet: Launched self-piloting-car project back in 2009; testing retrofitted Lexus SUVs and its own adorable prototype vehicles in several locations; recently partnered with Fiat Chrysler to build self-driving minivans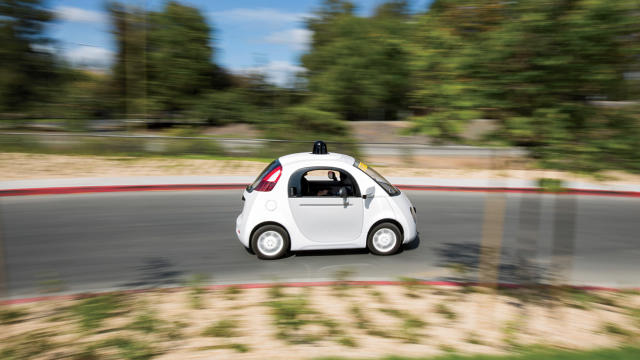 Apple: Has invested $1 billion in Chinese ride-share company Didi Chuxing; reportedly rebooting its efforts to develop an Apple car; might also build a system to add autonomous features to preexisting vehicles
Baidu: Chinese search-engine company has teamed up with digital-graphics pioneer Nvidia to create a self-driving-vehicle system that uses 3-D maps in the cloud; is in the testing stage with several different self-driving-car prototypes, including one built with BMW
Tesla: After revolutionizing electric vehicles with the semi-autonomous Model S, will release more-affordable all-electric Model 3, possibly in late 2017; Model S's involved in a pair of high-profile fatal accidents
IN-DEMAND PROVIDERS
Didi Chuxing: Acquired Uber's Chinese operations in August, ending a fierce rivalry for Chinese market
Lyft: Partnered with GM to start testing autonomous Chevy Bolt taxis within the next year
Uber: In September, began testing autonomous Ford Fusions in Pittsburgh—the first self-driving fleet available to the public in the U.S.
STARTUPS
Comma.ai: Andreessen Horowitz–backed company making an inexpensive kit that turns regular cars into semi-autonomous ones
Mobileye: Israeli software maker that had partnered with Tesla to provide chips and software, but the two companies ended their collaboration in the wake of a fatal accident in May (Tesla cars currently still use Mobileye chips); has teamed up with Delphi Automotive to build a self-driving system by 2019
NextEV: Shanghai-based electric-car innovator headed in the U.S. by former Cisco exec Padmasree Warrior; set to show off a high-performance all-electric sports-car prototype this year
Nutonomy: Born at MIT and backed by Ford, makes self-driving cars, software, and autonomous robots; started testing driverless taxis in Singapore this summer
Quanergy: Silicon Valley–based company developing light- and object-sensing technology for self-driving cars; boasts $1.59 billion valuation thanks to investors Samsung and Delphi
Zoox: Palo Alto startup behind the Boz, a fully autonomous concept vehicle (still in the design phase) with inward-facing seats similar to a train car; company valued at around $1 billion
A version of this article appeared in the November 2016 issue of Fast Company magazine.