From drug discovery to price optimization, across virtually every industry, more companies are using predictive analytics to increase revenue, reduce costs, and modernize the way they do business. Here are some examples.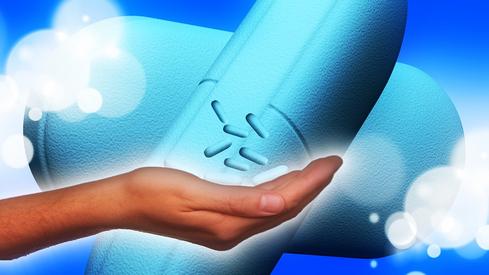 Disrupt An Industry
Drug discovery has been done the same way for decades, if not centuries. Researchers have a hypothesis-driven target, screen that target against chemical compounds, and then iteratively take them through clinical trials. As history has shown, a lot of trial and error is involved, perhaps more than is necessary, particularly in this day and age. According to industry association PhRMA, it takes an average of more than 10 years and $2.6 billion to develop a drug. Pharmaceutical company BERG Health aims to change that. It is using predictive analytics and artificial intelligence (AI) to discover and develop lifesaving treatments.
"There's no way a human can process the amount of data necessary to dissect the complexity of biology and disease into form-based discovery," said Niven Narain, founder and CEO of BERG. "We use human tissue samples to learn about as many biological components as we can and we include that patient's clinical and demographic data."
Its platform builds a model of healthy individuals and then compares that to individuals with a disease. The AI then builds a model of the genes and proteins that pinpoints the core differences between health and disease. The model helps BERG target its drug discovery process. The company also uses the same process to identify which patients are the best candidates for a certain drug.
Using a single tissue sample, its platform can create more than 14 trillion data points that collectively become a "patient signature." The patient signature indicates whether or not the individual will likely respond well to a treatment that, for example, is far more precise than first-line pancreatic cancer treatment. First-line pancreatic treatments fail 90% of the time, Narain said.
(Image: bykst via Pixabay)
Meet Customer Demand
Handmade photo product company PhotoBarn has increased its throughput 500% by creating warehouse software and lean manufacturing processes that are built around predictive analytics. Before its transformation in 2015, the company struggled to balance supply and demand.
About halfway through 2015, the company started using predictive analytics to forecast sales, inventory, and raw materials to anticipate what it would need before and during the holiday season. That and its new lean manufacturing process enabled the company to move five times more product using the same number of people.
"The spikes and volumes in the holiday period are hard to handle. In 2015, we reimagined our supply chain from suppliers to customers," said PhotoBarn's business analytics and marketing chief Ryan McClurkin. "We were able to handle the order volumes without hiccups [because] we're anticipating versus reacting, and it pays huge dividends."
Right-Size Resources
Predictive analytics has helped Alabama's Birmingham Zoo more accurately forecast attendance. As a result of that, the company can make more informed staffing and marketing decisions.
"The number of people who attend the zoo affects staffing, marketing and events planning. You could look at historical averages, but we pulled historical data and correlated that with weather data, school calendars, national holidays, [and other] variables to predict how many people would show on a given day," said Joshua Jones, managing partner at data analytics and data science consulting firm StrategyWise.
The information is displayed on a digital dashboard that provides a much more accurate forecast. Instead of guessing that 10,000 people will come to the park based on historical information alone, Birmingham Zoo can now see it is likely that 7,131 visitors (or whatever the number happens to be) will attend on a particular day.
Create The Perfect Game
Success in the lottery industry is all about finding the right payout levels. Two of the most important factors are the sizes of the prizes and the frequency of payouts, which is why prize values and odds vary significantly in a single game. However, some games are more popular than others.
"Lotteries want to maximize their revenues so they can [contribute to] education and whatever social programs the state wants to support," said Mather Economics director Arvid Tchivzhel. "We've measured responses in tickets purchased due to changes in the payout structure. You can almost build the perfect game based on where you set the payout levels and the frequency."
Sell More Effectively
Jewelry TV (JTV), like many luxury goods retailers, was hit hard by the recession. The company tried a number of tactics to improve sales that didn't work as well as hoped, so it eventually embraced predictive analytics.
"A regression model helps you understand what's impacting your revenue. When you start building a predictive analytics model, it can tell you why what you've been doing isn't working — customers don't care," said Ryan McClurkin, former director of strategic analytics at Jewelry TV and currently chief of business analytics and marketing at PhotoBarn. "Predictive analytics can tell you your customers care about this [instead]." That's the power of predictive analytics. It allows you to see the variables you can innovate around.